The on-site assessment and location visit generally takes about an hour including a tour of the centre, an introduction to staff and peers and a discussion about expectations and needs.
We understand this can be an anxious process but our staff will make clients welcome and help reduce any concerns.
Family are also welcome to attend if desired, clients and their families are encouraged to ask as many questions as needed.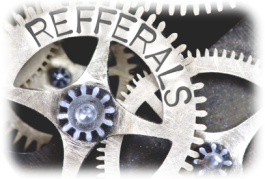 At the assessment, referring clients will be asked to sign a disclosure consent form so the referrals manager can carry out a risk assessment.
The assessment may involve obtaining medical information, any mental health reports and criminal justice history to enable our team to offer the best support package and work effectively with referring agencies. All information obtained will be treated in the strictest of confidence.
Admission will then be subject to risk assessment, suitability, availability of beds and funding. At a minimum resident's must be mentally and physically capable of absorbing and participating in the regular activities of the treatment programme.
Assuming everything is satisfactory a letter offering a placement will be sent to the client with a copy to the service provider if they were involved.
We require a formal acceptance from the client so that we are able to reserve the place.
The referrals manager will then liaise with agencies and relevant others to ensure a streamlined admission.
When a placement has been agreed we really want to start our support prior to admission so we will ask the client to keep in regular daily contact with us by phone so we can ensure everything is progressing satisfactorily up to the arrival date.