ESH Community takes referrals from service provider organisations nationwide, local authorities or direct from clients. Prospective residents can make a self referral to ESH Community or work with the staff from the local drug and alcohol support organisation who will have access to funding for the placement.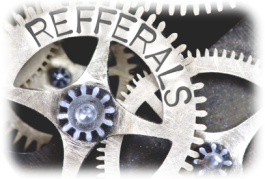 All residents must be detoxed and be free from alcohol and any drugs other than acceptable prescribed medication at the time they are admitted to the community.
A referral and assessment form will need to be submitted. We will complete a pre-assessment based on the referral form.
If there are any questions we will clarify them over the phone and refer them to our consultant psychiatrist if required to ensure clients meet our criteria of health, mental capacity and medical requirements.
If the pre-assessment is acceptable we believe it is essential that potential residents have a face to face discussion at the rehab location to ensure they are comfortable with the type of support we provide.