Prospective residents can apply privately direct to ESH Community or work with the staff from their local drug and alcohol support organisation who will have access to funding for the placement.
There is a referral and assessment form which will require completing. If the client is engaged with their local treatment provider this would normally be done in conjunction with them.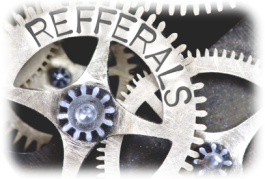 All residents must be detoxed and be free from alcohol and any drugs other than acceptable prescribed medication at the time they are admitted to the community.
We will then do a pre-assessment based on the referral form and any clarifications and if required discuss any concerns with our consultant psychiatrist.
If the pre-assessment is acceptable we would normally be able to arrange a face to face assessment session at ESH Community location within two weeks of receiving the referral. This period allows for any questions to be clarified over the phone to ensure the client meets our criteria of health, mental capacity and medical requirements.
ESH Community takes referrals from clients and agencies nationwide and works closely with partnership agencies such as resettlement agencies, probation and social services.