ESH Community is a fully residential Care Quality Commission rated alcohol and drug rehabilitation clinic treating alcoholism, alcohol dependence, drug and other addictions.
The rehab's team of professional staff support and monitor residents 24/7 through a safe medically assisted detox minimising any drug or alcohol withdrawal symptoms. Residents are then guided through our treatment programme which addresses issues around addiction including drugs and alcohol, gambling, social media, stress, anxiety, depression, anger and low self-esteem.
Addiction has no boundaries and we totally understand the impact and associated stigma that families from different cultures have to cope with so we provide support for the whole family through the process of recovery from addiction. We provide for the needs of all religions, faiths, beliefs and cultures including any specific catering requirements for example Vegetarian, Vegan, Halal, Kosher, etc.
We promote the principles of mutual respect, openness, honesty, trust and equality in all our support programme activities.
"There are infinite ways we can enjoy life; one way is accepting others in their way" -- Satyadaya
The actual property is a smallholding set in 4 acres of grounds located in the beautiful Warwickshire countryside in the Heart of England, away from everyday distractions providing a safe and supportive setting. The property has recently been extended and fully refurbished.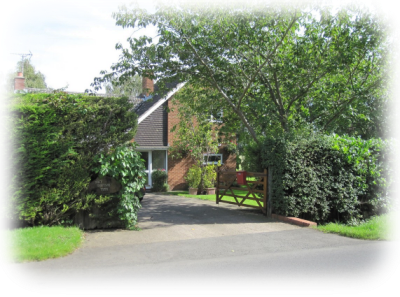 Residents eat, sleep and undertake all the core activities of the programme either at the house or within the grounds.
Meals are freshly prepared and cooked on site by our dedicated catering staff.
The location is supported onsite 24/7.
The rooms are all single, except for one twin room which gives the opportunity for residents to receive additional support if required at the beginning of their stay.
The accommodation is currently male only.
The facility was purposely established as a small recovery community with treatment and accommodation in the same location.
The accommodation is for a maximum of eleven residents which ensures we provide the best possible support with the right amount of personal dedicated time from our experienced staff.
The centre is operated and managed by professional staff who have all had their own personal experience of addiction and more importantly sustained recovery.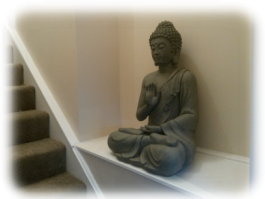 We recognise that addiction is influenced by people's life experiences and the treatment we offer is personalised to accommodate each individual's circumstances and needs.
Our program has been specifically designed to support and encourage residents to participate in a range of psychosocial and educational sessions to meet their needs.
"Everyone at ESH Community has found their own peace and contentment as part of their journey of recovery.
We have the experience and knowledge to support and guide you to find freedom and peace in your life."