We are a fully residential drug and alcohol addiction treatment centre, so if you have a problem with addiction we can help.
"Our residents have also described the centre as an emotional retreat where they can take stock of their life in a safe environment, taking time out to evaluate their future with support from our professional staff."
Our approach is based on a therapeutic community model of treatment and rehabilitation where residents stay and live at our small residential community, with placements ranging from 4 to 12 weeks depending on an individual's detox and rehab requirements.
Personal Experience
All our professionally qualified staff also have their own personal experience of addiction so we absolutely know what we're talking about. Not because we've been taught it, but through our own experience. We understand the feelings that people in addiction have and we understand how difficult it is to start recovery and take control of your life. Although it may seem this is a mountain to climb we know how to make the ascent less steep.
We are passionate about our own recovery and we are equally as passionate about yours.We understand addiction. We understand cross-addiction. We understand relapse.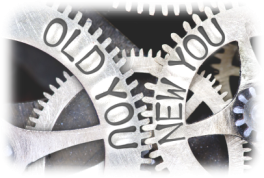 "...most importantly, we understand what is required to achieve and maintain an alcohol and drug free lifestyle breaking the grip and the chaos of addiction."
Our approach to treatment is based on professional and ongoing peer support. Residents are expected to contribute to the residential community and to their own recovery by actively participating in educational activities, group sessions, therapeutic duties and regular individual 1-2-1 counselling therapy.
It is now well recognised by Public Health England (NHS) that ongoing peer led support offers the best chance of regaining and sustaining a life free of alcohol, drugs and other addictions.
Ongoing Aftercare
Sustainability is vital and as part of our approach to sustained recovery we provide the ongoing aftercare and support to achieve that.
There are many many people who manage to stop drinking, gambling or using drugs for periods, sometimes long periods of time. The problem isn't the stopping, it's staying stopped that is the issue. Addiction is a progressive illness. It never gets better. Unless addressed it just gets worse.
"If you want to move forward in your life without it being controlled and dominated by drink or drugs then we can help."
We are people who have experienced the horrors and terrors of addiction first-hand, so we have a practical understanding of addiction and addictive behaviours, we treat it as an illness, it is NOT a weakness.
Our approach in designing our addiction treatment programme to focus on a smaller number of residents was to enable us to provide the best possible personal and focussed therapy and support for each individual. Our team of professional and experienced staff, therapists and counsellors are able to offer the optimal personal and dedicated time for each and every resident.