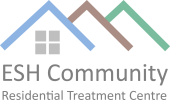 We are an independent not-for-profit organisation supported by Public Health England (NHS) to establish and provide our leading edge addiction treatment services.
The organisation is not commercially driven so we are able to offer our drug and alcohol residential addiction treatment at competitive prices.
We have been providing drug and alcohol support for over a decade to people with addiction problems and their families.
Public Health England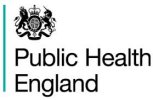 We work in partnership with Public Health England who have supported the organisation at a country level and also locally in Warwickshire to establish and deliver our leading residential treatment services.
We provide ongoing input to Public Health England at a country level to improve and develop addiction treatment services in the UK promoting our successful approach based on smaller localised recovery communities where residents are supported by professionals who have their own personal experience of addiction.
Warwickshire Pathways

We are a local partner in the Warwickshire Pathways drug and alcohol framework of services working in partnership and alongside other local drug and alcohol organisations to provide our residential treatment and rehab support.
Other local organisations in the partnership are Change Grow Live (CGL) and Compass