CEO and Founder
Paul Urmston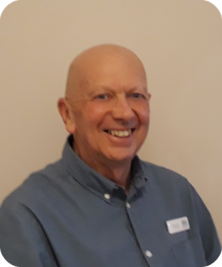 I'm really pleased that during the pandemic ESH Community has continued to be open for resident placements.
We take our duty of care towards the health and well-being of both our residents and our staff extremely seriously. We have completed a thorough risk assessment of our environment.
We have developed and implemented safe working protocols based on current best practice approaches that minimise the infection risks posed by COVID.
We continually monitor the latest government guidance and update our processes accordingly to ensure the health and safety of our residents and staff.
Our approach is built on the guiding principle of maintaining a COVID secure residential bubble at our main facility to ensure the long-term safety of residents and staff.
We achieve this through a combination of the following initiatives and additional measures:
We have introduced an enhanced daily cleaning regime to ensure the premises remain COVID secure

Our staff are fully trained in the correct use of PPE in our residential rehab with a plentiful supply of all necessary equipment

We have introduced tighter restrictions for contractors and external suppliers accessing the premises including COVID Lateral Flow Testing and a basic health check of Temperature and SPo2 before entry, as well as the requirement to use PPE where appropriate

We ensure that all ESH Community staff test for COVID prior to the start of their work shifts

We invested in a new facility adjacent to our main premises where we meet with all potential residents and families to ensure our current residents are not exposed to COVID. This facility also provides a dedicated area for our staff to undertake daily sanitisation activities and a standard health check exercise before they enter the main building ensuring they are ready to enter the residential bubble

Following initial engagement with ESH Community, potential residents and the families are invited to attend a Pre-Admission Assessment. This meeting is held in the dedicated Admissions Office. A COVID Lateral flow test must be completed by all participants prior to the meeting to ensure no transmission of COVID to staff which could impact the secure residential bubble. PPE may also worn at the meeting if risk assessed as being required
The pre-admission meeting will also focus on some COVID specific checks and implications, see below:

Any COVID symptoms in the previous 14 days

Check if tested positive for COVID within the last 90 days (Note this will impact our ability to complete PCR tests prior to admission and during the placement)

Residents not fully COVID vaccinated will be individually risk assessed

Assess for pre-existing physical health conditions that could have additional COVID associated risk, for example respiratory problems

Resident's ability to safely isolate with support from family or friends following the pre-admission COVID PCR test

Availability and practicality of safe private transport on the admission day by a supporting individual who can sign the Resident COVID Exit Declaration
Potential residents must complete a full COVID PCR test prior to admissions, this is must be completed around 4 days before the planned admission date to ensure results are received in time to confirm the admission. This scheduling takes into account possible COVID incubation time frames to minimise the risk when combined with the period of supported and monitored self-isolation and also the COVID tests on the admission day

Immediately following the COVID PCR test the potential resident is required to isolate until admission, monitored and supported by family or friends. A negative result being a pre-requisite prior to the admission date

We then perform a COVID Lateral Flow Test on the day of admission to ensure residents are not infected when they begin their recovery programme at ESH Community. Family members or friends who have travelled in the same vehicle on the day of admission must also undertake an LFD test

Enhanced daily health checks for residents will be performed throughout the duration of resident's stay (to include blood pressure, heart rate, SPo2 and temp readings to monitor general health trends and provide early warning of potential COVID infection)
Residents complete a Lateral Flow Test on the day of exit

We have introduced appropriate changes to our programme of activities providing weekly exercise activities in our fitness studio onsite, these include Yoga and T'ai Chi which we are confident bring additional benefits to spiritual awareness, a key requirement for a successful recovery from addiction

Residents are allowed out of the location on activities that are low risk of COVID infection, e.g. country walks, always escorted by staff.

We will continue to engage with external support organisations because of their importance to the longer term support to a successful recovery. Some of these meetings will be external face to face groups where they are considered safe to do so, others may be attended as a resident group remotely via video (Zoom)

Our weekly in-house support meeting for residents and ex residents is a physical meeting on site utilising the fitness studio away from the main premises. All ex residents and the person giving the main share will complete COVID LFD tests

Resident visitors (family or friends) are not allowed for the safety of our residents and staff
Please Contact Us if you would like more information about our full COVID secure risk assessment.
Updated 07/10/22