In April of 2018 my life was falling apart. I was a broken man and down on my knees. Everything that mattered to me – my wife and children were being pushed away by my addition to alcohol, yet such was the veil being drawn by the alcohol I could not see the hurt and destruction that I was causing to all those around me.
I had no idea how to fix my alcoholism and the destruction that it was causing. I was against rehabs based on the prejudices of my GP and therapist, what could ESH offer me that 10 years of seeing some of the best therapist could not fix? What choice did I have? For the last two years I had broken my family's hearts, causing severe anxiety to my elderly parents. I was barely living, in fact, I was just about getting to work and just existing.
In desperation I spoke to a recovering Indian alcoholic in the belief that our circumstances and causes of us being alcoholics was different from the rest of the society. He mentioned that he had spent three months in rehab and it had changed his life, he recommended ESH.
I made an appointment to visit ESH and my immediate impressions on meeting Paul and Sue was how loving and generous they were with their compassion and their holistic approach to overcoming alcoholism – AA 12 Steps, CBT and philosophy based on self-awareness and acceptance.
It is impossible for me to put into words what the staff at ESH have done for me. They loved me when I could not love myself. They taught me a new way of living and dealing with life on life's terms. They kept me safe when I wasn't capable of keeping myself safe or making the right decisions. They helped me to see the reality of my actions and I slowly started to realise how self-centred and delusional some of my beliefs and decision making were. This mental shift is helping me to change my belief and behaviour and ultimately, change my life.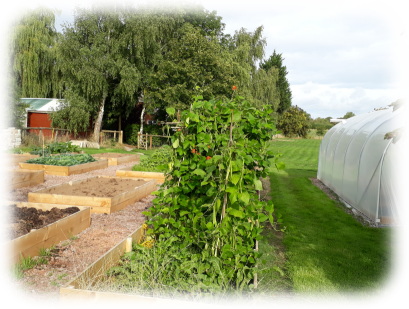 Before ESH when I was lonely, I drank on it. When I was angry I drank on it. When I was emotional I drank on it. Now I accept all these feeling and have learned to process these, it's natural to have these feelings, ESH has provided me the tools to deal with these feeling and turn to drink.
The therapists (Nick, Paddy and Sam) were fantastic and they made me feel wanted/special when they spoke to me, I felt that there was a genuine 1-2-1 relationship, I was their sole focus of attention and not just another patient. The 1-2-1 time the therapists spent with me was incredible – it was like taking to a friend and not a therapist.
I was so fortunate that I found ESH and been given the opportunity to rebuild my life, All the ESH staff truly put their heart and soul into their work and it has made a huge difference in my life I can't thank the ESH staff enough, it's a debt I that I will not be able to repay.
Grateful resident