As I embark on week 4 of ESH Community rehab I am taken back to where my journey started.
I received a phone call from an ESH worker one evening in the Christmas break, he had received my referral from RP and what I can only explain now was a call from a caring and understanding man not only to where I currently was with my thoughts but mindful of how hard the Christmas period can be, he introduced me to meeting dates after Christmas the 8th January and urged that if I was struggling during the 2 week wait to call him.
I did not take his advice and as he said Christmas was hard, by the time I turned up to ESH Works with mum and dad, I was broken, battered, bruised, alone, angry and most of all scared. Tim guided me to the group and took my mum and dad to a different room. I cannot speak for my parents but this is where I had my eyes opened to a new world.
I attended these groups every Monday till the 5th March where I entered ESH Community rehab, my parents also attended the family groups on Wednesday offered by ESH Works up to the 7th March, they are now attending family groups dedicated to deliver an understanding and support for loved ones in rehab.
My journey with the service provider and ESH was a hard one as it was clear to me that I could not crack my addiction alone and hurting everyone around me so I asked to be considered for the rehab funding.
I am happy to say that I would not be here without the help from all at ESH and am very grateful for the opportunity, now I have never been grateful of much so don't take my words lightly.
Eventually I earned my place and funding through hard work and staying clean but if I didn't have my Monday groups and my parents getting an understanding of addiction on their Wednesday groups allowing us to live together as a family while I waited for confirmation I don't think I would be here today.
Upon entering the doors of ESH Community on the 5th March, stupid, naive, broken and alone I was given time to settle in, take in my surroundings, the building and its grounds are set in the countryside away from loud noises, busy towns and has a calming feel all around the building. There is a very spiritual vibe that now warms me.
When I dropped my bags into my room at ESH I was broken, lifeless and angry!4 weeks into the program that somehow feels is catered around my needs I am rebuilding, growing and calm.
I struggled with people, places and things when I was at the lowest of my low. The staff have been warm, welcoming and knowledgeable.
The surrounds are something off a postcard giving hope and oozing with nature (life) and the program has helped me to understand me and with a peer led program you never feel alone.
ESH rehab program offers a wide variety of learning and activities based around recovery what also helps is this program is delivered by people with their own experiences of addiction from management, counsellor right through to the cook.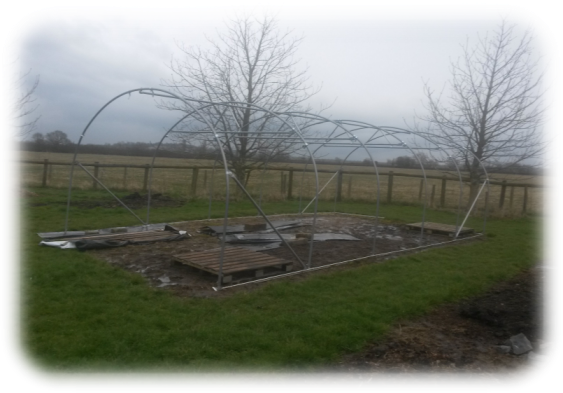 The learning is insightful and manageable with all my bad behaviours I was taken in and accepted feeling part of something, part of a community. This has allowed me to express myself which I have done on many occasions to be met with further discussion and sharing during groups it has helped me to receive other people's views and opinions often sharing similarities.
The balance between education, exercise, life skills, steps and allotment/grounds and meeting works well for me. It is still early days for me in recovery but I have learnt so much, from understanding addiction and recovery to using a washing machine and feel I am growing as a person given the tools to eventually manage in the outside world though I have a long way to go. I feel confident that ESH is the right place for me to be.
The very difference that sets them apart is their willingness, power and devotion to everyone around the program, my family, me, and others in addiction right down to the wildlife that greets me daily.
I am looking forward to my remaining 8 weeks and my action plan to entering the world and will be grateful for the after care and support offered knowing I never have to feel broken, battered, bruised and alone ever again.